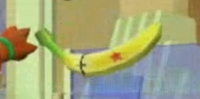 The Bananarang is a useful gadget which appears in Ape Escape 2, that lures certain types of monkeys towards the scent it creates. Monkeys with low Stomach Fullness statistics will rush towards the Bananarang, while monkeys with high Stomach Fullness statistics will not be as interested. Pull the right analog stick back to aim and let go to shoot the Bananarang.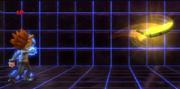 Ad blocker interference detected!
Wikia is a free-to-use site that makes money from advertising. We have a modified experience for viewers using ad blockers

Wikia is not accessible if you've made further modifications. Remove the custom ad blocker rule(s) and the page will load as expected.